Absence made easy!
Engage helps you track, analyse and reduce absence.
- And it manages holidays, too!
Engage is a cost effective Software as a Service (SaaS) absence, holiday and leave management solution for companies of all sizes. Engage is the ideal self-service solution for absence management and holiday management for SMEs and here are the top 10 reasons why: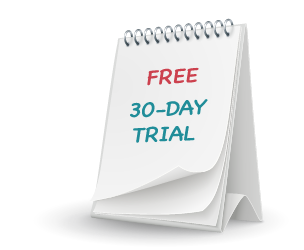 30-day free trial
Every customer gets a no obligation, 30 day unlimited use free trial whichever plan you choose. And you can always upgrade or downgrade later as necessary. Anywhere from 1 to 10,000 employees!

Cheaper than a cup of coffee
Prices start from just 30p/40 Euro cents/49 US cents per employee per month. Less than 1/5th the price of ONE cup of coffee!

Tailored to meet your needs
Choose only the package you need depending on size and features – absence or holiday management? Take both and get a discount.

Always available
Access anytime, anywhere as the solution is Cloud-based. Get alerts via email and through your phone (SMS).

Follow best practice
Implement and manage settings based on company policies and built-in best practices based on our vast experience of dealing with absence management for SMEs and large organisations.

Support when you need it
Full email support and an online resource library containing instructional videos – not that they are needed as the system is very simple to use.

Safe and sound in the Cloud
Cloud-based secure storage of employee data means that you will never need to worry about the security or loss of your corporate data.

Up-to-the-minute data
Detailed real time and historical reports with access levels and settings defined by you! You will always have exactly the data you need at your fingertips and receive only relevant alerts.

Easy monthly payments
Pay on a monthly basis using a credit card anywhere in the world or via Direct Debit (in the United Kingdom only).